St Nicholas Ukrainian Orthodox Church, formerly known as Ukrainian Orthodox Church of Miami, welcomes you! Being one of its kind cultural and historical phenomena, our church has become the center of Ukrainian culture throughout South Florida from West Palm Beach to Key West.
To all parishioners and visitors of St. Nicholas Ukrainian Orthodox Church
ON

JUNE 7, 2020

OUR CHURCH WILL OPEN THE DOOR TO ALL  ITS WORSHIPERS, BUT
Due to the current situation with the pandemic of COVID-19 virus,

the following rules have to be observed: 
-You can enter the church wearing a face mask
-We request you utilize the sanitizer at the entrance of the church prior to entering.
-Wash your hands before entering
-Follow the proper etiquette of SOCIAL DISTANCING (minimum 6ft. between each other)
-Follow the rules of no kissing or touching of icons, cross and other  items in the church.
-No social gatherings in a church hall after church service.
IT IS RECOMMENDED THAT ALL PARISHIONERS AND VISITORS WHO ARE SICK OR ARE EXPOSED TO SICK PEOPLE—STAY HOME DURING THIS CRITICAL TIME.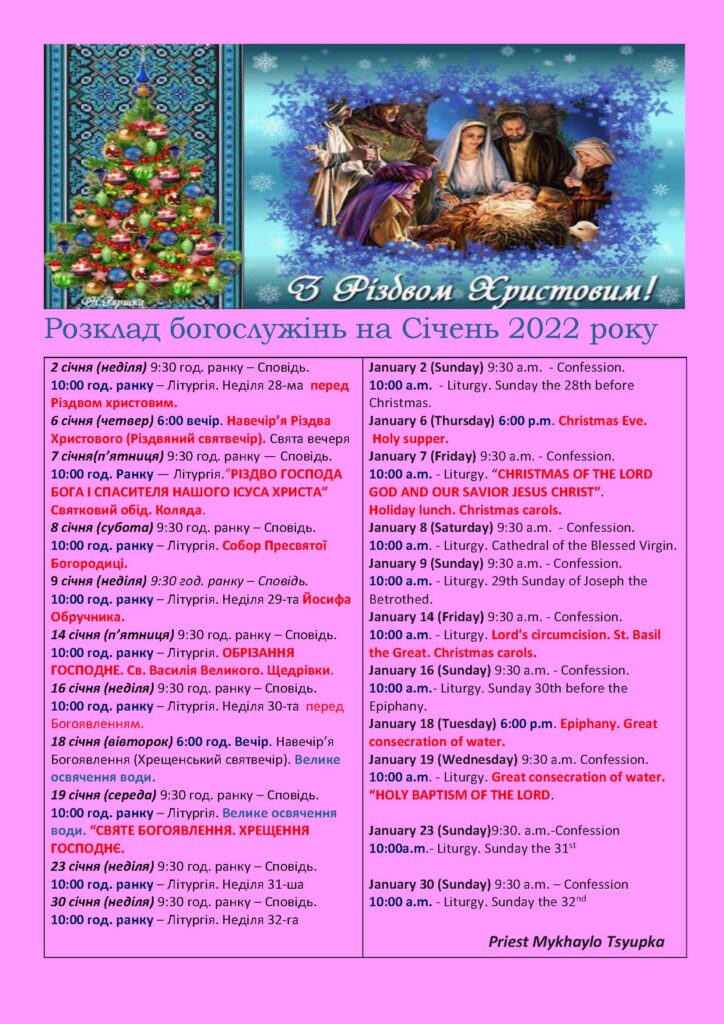 YOUR DONATIONS ARE GREATLY APPRECIATED: PAYPAL OR ZELLE-954-680-2008
May  God Bless you and Keep all of us safe!
With Love,
Rev. Mykhaylo Tsyupka
Church Board
PLEASE CHECK  OUR PAGE- CHURCH ROOF 
Now you can donate to our church using PayPal or credit card. Please use the button below to proceed.
Newsletter Subscription
Follow us on our facebook: